In order to set up Android device to retrieve your email messages from your POP3 mail account follow these steps:
1
Enter your email address and password and click Manual Setup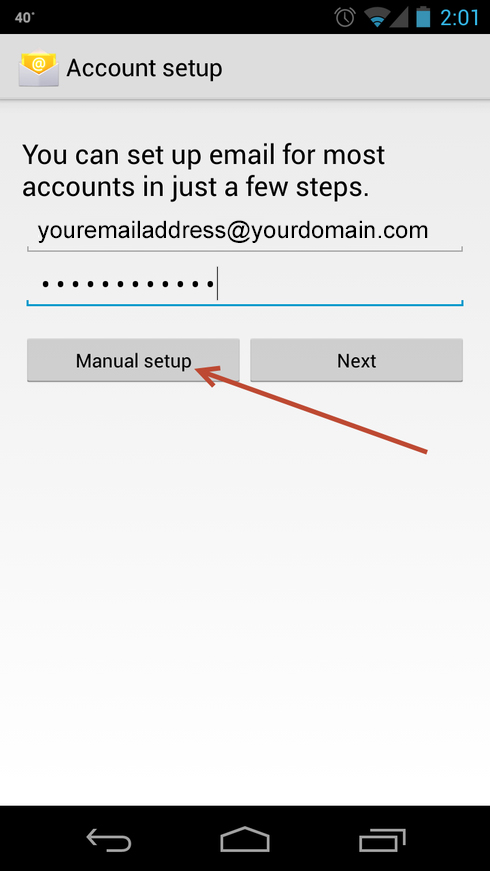 Click on POP3
2
Make sure your settings match this image. Then click next.
Enter these settings on the screen.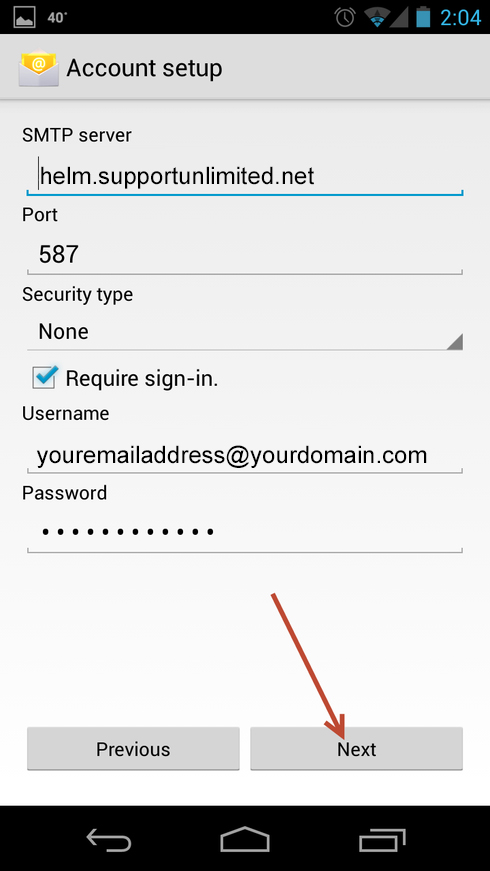 3
These settings are options. You may set them as needed.
That's it! Your email messages will start populating into the inbox.
Need more help?
If you are hosting your email with us, feel free to contact us if you have any trouble with setting up your email account. We are always here to help!