In order to set up Apple device to retrieve your email messages from your mail account follow these steps:
Go to Settings > Accounts & Passwords and tap Add Account. If you're using iOS 10.3.3 or earlier, go to Settings > Mail > Accounts and tap Add Account.
Tap Other, then tap Add Mail Account.
Enter your name, email address, password, and a description for your account.
Tap Next. Mail will try to find the email settings and finish your account setup. If Mail finds your email settings, tap Done to complete your account setup.
If Mail can't find your email settings, then you need to enter them manually. Tap Next, then follow these steps:
Choose IMAP for your new account.
Enter the information for Incoming Mail Server and Outgoing Mail Server as shown in the example below.
If your email settings are correct, tap Save to finish. If the email settings are incorrect, you'll be asked to edit them.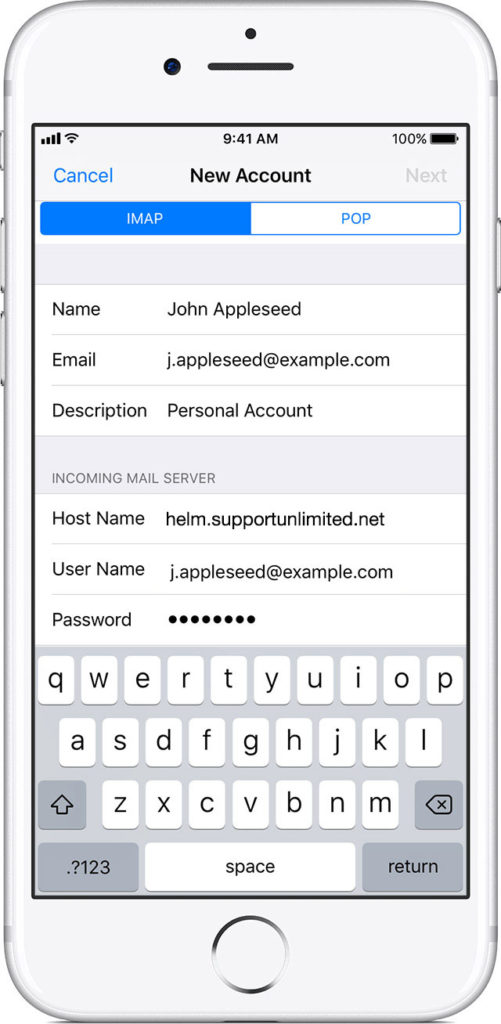 Need more help?
If you are hosting your email with us, feel free to contact us if you have any trouble with setting up your email account. We are always here to help!